We stand for DEMOCRACY, PEACE, EQUALITY, and INCLUSIVENESS
Our Story
SFEA has been actively engaged in the process of constructive social change since 2008, whereas the organization was formally registered in July 2012 under Voluntary Social Welfare Agencies Registration and Control Ordinance, 1961. SFEA aims to yield meaningful and positive change through its extensive outreach activity and collaborative network, which includes multifaceted advocacy campaigns, capacity building programs and communication activities carried out with various national/international donors and development organizations, spanning over more than 60 districts, 40+ universities and 30+ religious seminaries across Pakistan.
SFEA aims to strengthen peace, democracy and governance, encourage participation and promote entrepreneurship and empowerment through effective and all-inclusive nationwide community engagement and strategic communication campaigns.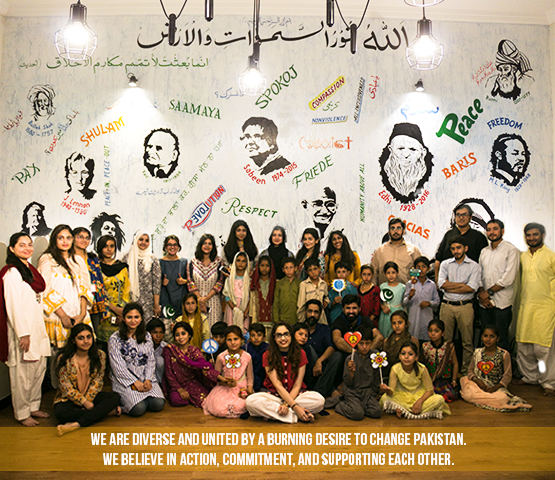 "Gender, minorities, youth and media are crosscutting themes of all our projects".